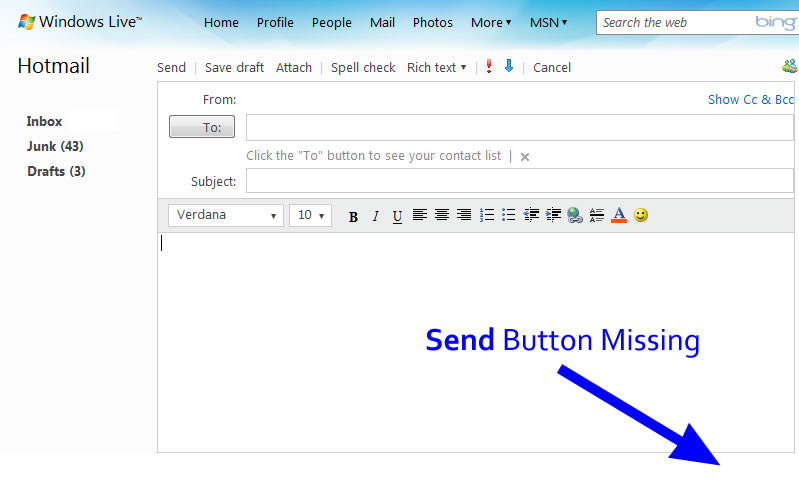 Hotmail is missing a send button. The button should be displayed immediately after the input text-box for 2 reasons:
it follows the natural flow: up to down, left to right
it allows people to use the "tab button" as a shortcut instead of having to mouse-click
Also notice how the "send" button isn't really a button its just a hyper link. Ouch- Microsoft really? Links usually "take you places", while buttons "perform actions". A button is a better choice.
.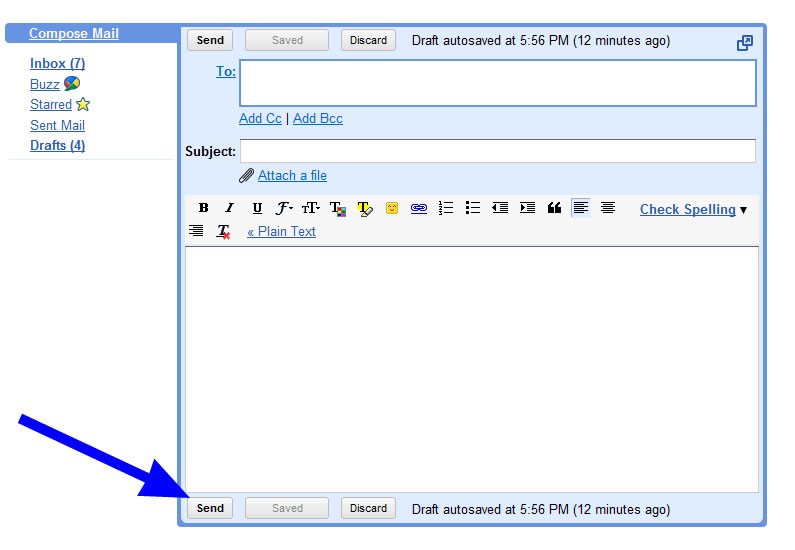 Gmail does it right.
Is the "send" option immediately after the text-box: YES, Is it a button: YES.